The idea behind the TouchArcade Game of the Week is that every Friday afternoon we post the one game that came out this week that we think is worth giving a special nod to. Now, before anyone goes over-thinking this, it doesn't necessarily mean our Game of the Week pick is the highest scoring game in a review, the game with the best graphics, or really any other quantifiable "best" thing. Instead, it's more just us picking out the single game out of the week's releases that we think is the most noteworthy, surprising, interesting, or really any other hard to describe quality that makes it worth having if you were just going to pick up one.
These picks might be controversial, and that's OK. If you disagree with what we've chosen, let's try to use the comments of these articles to have conversations about what game is your game of the week and why.
Without further ado…
Cat Quest
This week developer The Gentlebros released their first title since the 2015 Kongregate published Slashy Hero, and can I just say that I love this new game to pieces? It's called Cat Quest [$4.99] and it's a heavily streamlined, very mobile-friendly take on an open-world action RPG. Yes, it features cats and that automatically wins it points in my book. And yes the cat art is so adorable it even wins some bonus points. But it's not all about the cutesy cutesy in Cat Quest, as these gentle bros need to be commended for hitting all the marks that make for a fun RPG adventure without losing anything in the process of condensing it down for a pick up and play mobile experience.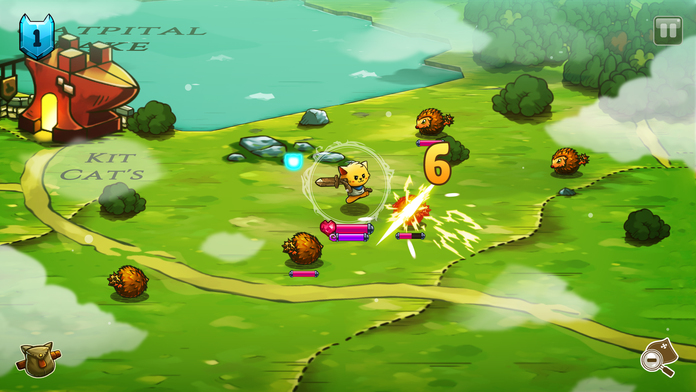 The story in Cat Quest is straightforward and a…


click here to read more