The Moto Z2 Play is already on sale, though the Moto Z2 (and/or Z2 Force) is yet to be announced by the Lenovo-owned company. The Moto Z2 was spotted on another benchmarking database, this time on GFXBench.
The specs spotted on GFXBench confirm what we saw on GeekBench a few weeks ago. While the first leak only revealed a Snapdragon 835 CPU and 4GB of RAM, there's a bit more info to take a look at here.
We already know there's going to be a dual-camera debuting on the Moto Z2. However, we now know the resolution of at least one of those cameras. The GFXBench spec sheet shows a 12MP main camera, though we don't yet know when , and a 5MP front-facing camera, which remains unchanged from last year's Moto Z.
The Moto Z2 may also come with a base storage configuration of 64GB, double that of last year's Moto Z and Moto Z Force's 32GB base model. Also, as expected, there's a QHD 5.5-inch display and the hardware runs Android 7.1.1.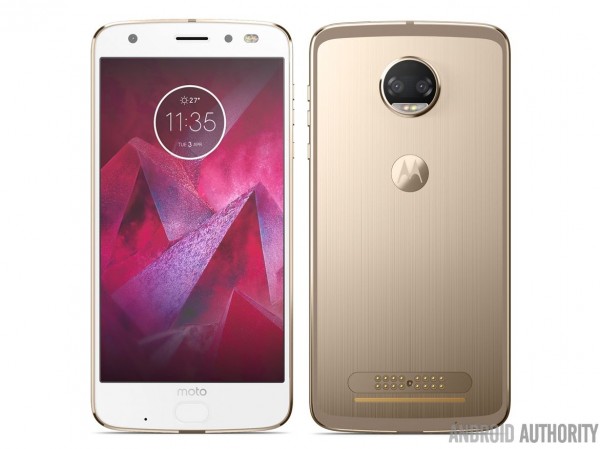 Leaked renders of the Moto Z2
Otherwise, we're still waiting to officially hear about the Moto Z2, we're heard of some possible announcement dates, one of them being yesterday, June 27 – which is now in the past and we still have no word on the Z2.
It's possible that the Moto X4 and Moto Z2 could be announced at the same event. Leaksters have claimed the Moto X4 would launch on June 30, which is this Friday. Though it's also possible that nothing will be announced on Friday. Motorola has had a very busy first half of the year. Will it be able to launch every new phone for the year before July hits? Let's wait and see.