Home computers went through a megahertz war and smartphone manufacturers did not learn from that mistake. As early as January 2009 the pocket rockets crossed the 1GHz mark – the Toshiba TG01 got there first. It had a single Scorpion core in its Snapdragon S1 chipset paired with 256MB RAM. It seemed downright excessive at the time.
Even feature phones had climbing clock speeds, the Samsung Jet got up to 800MHz that same year, later phones like the Nokia C3-01 (from 2010) got up to a full gigahertz.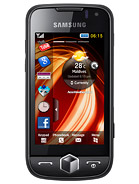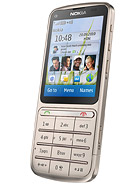 Toshiba TG01 • Samsung S8000 Jet • Nokia C3-01 Touch and Type
As with Intel's NetBurst, physics got in the way of progress – high clock speeds use up too much power. On the desktop side, that resulted in 100+ W TDP chips that needed leaf blowers to cool. On the mobile side, it just killed the battery.
So makers chose another number to increase each year – the number of processor cores. LG produced the first dual-core phone in 2011, the LG Optimus 2X. This time it was Nvidia that supplied the chip, a Tegra 2 AP20H with two Cortex-A9 cores.
They were clocked at 1GHz again, even though the Motorola DROID 2 Global breached the 1GHz barrier in late 2010 (with a single Cortex-A8 core).
We'll ignore Instructions Per Clock (IPC) – if you're interested in real world performance, then check out our mobile chipset guide. We're focusing on bragging rights here – who reached a specific milestone first.
It wouldn't be until late 2012 when phones clocked up to 2GHz – another Moto, the RAZR i XT890 (one of the early superminis). It was Intel, a veteran of the megahertz wars, that got there with a single Atom core.