Archos is a French brand with announcements that often go under the radar. The company is at IFA 2017 in Berlin, and we can't miss the massive amount of new devices that the manufacturer is introducing.
Archos is unveiling its incredibly cheap smartphone series Access along with just a bit more expensive Archos Core 50. The rugged Sense series welcomes a new smartphone and a new tablet while the star of the show is the Archos Diamond Alpha+ and its 10.1" slate sibling the Archos Diamond Tab.
Archos Access and Archos Core
The Archos Access is offered in four different sizes with either 4", 4.5", 5" or 5.5" FWVGA screen. The processor comes with quad-core CPU and is coupled with 1 GB RAM and 8 GB storage. The pure simplicity brings a low price of €49.99 that goes as high as €79.99 for the 5.5" Access.
Archos Core 50 has 5" IPS HD display and quad-core CPU underneath. There are two versions of this phone as well – one with 2 GB RAM and 13 MP back/5 MP primary cameras and a cheaper for less than €100 that comes with only 1 GB RAM, 8 MP main snapper, and 2 MP front selfie cam.
Since these devices are manufactured for basic users, they at least come with a colorful unibody. The Archos Access comes in black, blue or yellow, while the Archos Core 50 is dressed in either black, gray or red.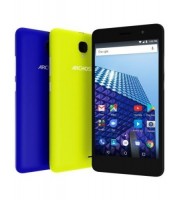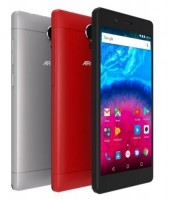 Archos Access • Archos Core 50
Archos Sense
The Archos Sense 47X comes as a water-, dust- and bump-resistant device that goes for € 129.99. For that price, you can get a 4.7" IPS HD screen, 1 GB RAM and 3,000 mAh battery. And all the durability, of course.
The Archos Sense 101X also flies the affordable…